Most users of SolidWorks Electrical Routing use the product to determine wire & route lengths.  This video is a direct followup to the Part 1 video.  In this segment, we will take the 3D Electrical Harness that we created in Part 1 and make some modifications to the route itself to better fit our design intent.  Along with that we'll show you how you can add wires to your electrical route which will give you accurate cut lengths for the individual wires and/or cable conductors that make up your harness.  The method shown is the "manual" method which is necessary when you create a route "on the fly".  Click on the image below to play the video.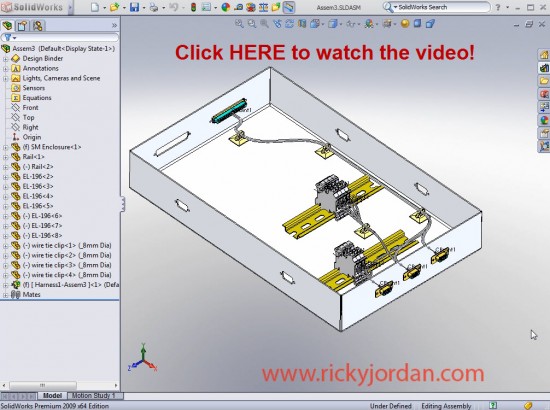 If you want to watch this video on YouTube, CLICK HERE
Part 3 of this series of posts will cover creating an Electrical Cable/Harness using a From/To list.  There is a little more setup involved, but the automation is GREAT, which results in faster route creation.
Stay tuned…more to come!