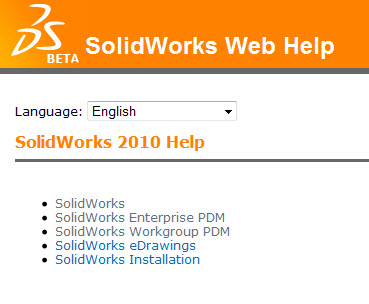 As reported here a few months back, SolidWorks 2010 introduced an option for Online Help.  The Online Help has some enhanced search features which includes sorting by subject and links to the Knowledge Base.  In addition to that, because it is web based, it is guaranteed to always be up to date.
Here is something new that you may not know.  SolidWorks Help is available via your favorite Internet Browser! Just go to http://help.solidworks.com and you are off and running.  (Note that you need to Click on "SolidWorks" to access the SolidWorks Help.)  There are no logins or registrations necessary!  Help files for SolidWorks Enterprise PDM, SolidWorks Workgroup PDM, SolidWorks eDrawings, & SolidWorks installation are also available.  Having the help available online all the time and accessible outside of the SolidWorks application will be a great benefit to users around the world.  The online help is currently available in 12 languages.
Something else to look out for is the "Feedback on this topic" link at the top right side of every page.  This is a great way to give instant feedback about the Online Help content to the SolidWorks Documentation team.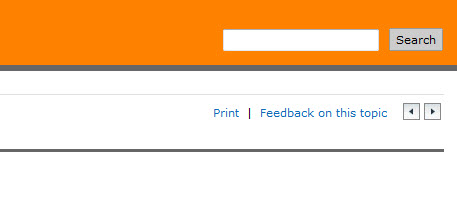 Stay tuned…more to come!!