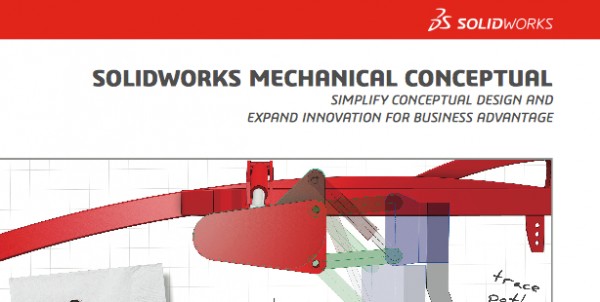 Looks like SolidWorks World 2014 started off with a bang today with the release announcement of SolidWorks Mechanical Conceptual.  With an NDA that still appears to be in place, I can't comment much on the specifics of it, but it does have some very unique tools for conceptual and mechanism design.  Currently it is available in a "hosted" environment on Dassault's servers.  I thought I read a report on Twitter (but can't find it now) that a version that runs behind corporate firewalls is planned.  (That is still going to be a must for some companies.)
According to many reports on Twitter, the release date is April 2014.  The cost will be  $250.00 per month or $2,988 per year.
I've got to admit…I'm a bit shocked at the price.  I'll hold further comments until I find out more details.