As I was logging into the Knowledge base earlier today I just happened to notice a bit of a change in the SolidWorks logo.  As you can see in the image above, it is quite different than the old one.  Is it newsworthy?  …Well maybe not so much, but I thought that the fact that the SolidWorks logo (minus the DS) has remained much the same since the company was found (until now) was quite significant.
So tonight I finally had some time to research it a bit.  The one and only place to get the latest on anything lately has been Twitter, and I wasn't disappointed.  I knew that many of my ultra sharp colleagues in the SolidWorks Community (especially @charlesculp) had to have noticed this as well.  Here's some of the Twitter Traffic on it: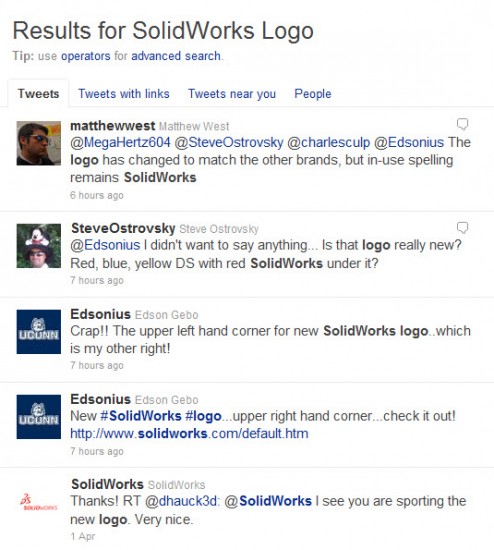 The closer alignment with Dassault Systemes continues.  The interesting part will come as we see more of the DS Technology make its way into the SolidWorks Products.
I'm finally getting some of my side projects complete so I'm looking forward to diving in soon for an in-depth review of 3Dvia Composer.  I hope to start bring that to you here on the site very soon.
Stay tuned…more to come!