The Convert to Sheet Metal feature is a new tool available in SolidWorks 2009 that allows you to quickly create Sheet Metal parts from an existing solid model.  Click on the link below to see this new tool in action.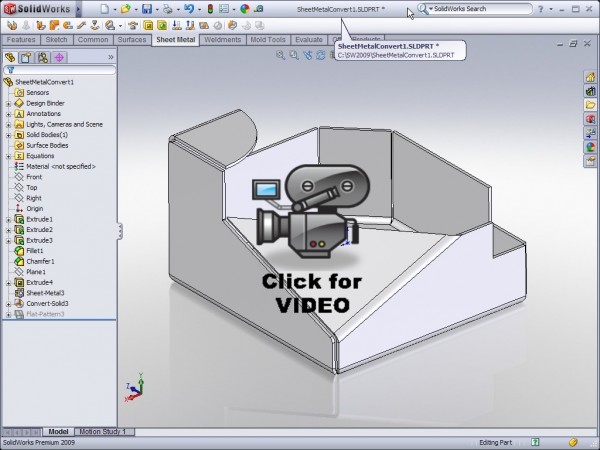 The voice over is getting better….still some room for improvement though!
Stay tuned….more to come!