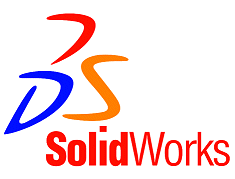 Yes, you read the headline correctly.  SolidWorks is changing its name….but only slightly.  The new name is Dassault Systemes SolidWorks Corporation.  The "DS" has been in their logo for years so is this really that big of a change?  Everyone at SolidWorks I have talked to about this says it's not.  This puts it more inline with the other DS brands.  It has been described as more of a letterhead/business card type change.  SolidWorks users I'm sure won't be substituting "Dassault Systemes SolidWorks Corp." in place of "SolidWorks" anytime soon when they write or speak of the company.
So with Dassault Systemes being a more "visible" part of SolidWorks now perhaps it is time to FINALLY break down that wall and allow DIRECT data interoperability between SolidWorks and CATIA.  I mean come on…who or what is holding this up?  It is something I haven't understood for years and that still continues today.  Everytime we get started with Beta or download Service Packs I glance at the file open list to see if it is there.  Luckily for me we are doing a little less automotive related tasks at work so I don't run into this as often as I used to.  Anyway….thanks for listening to my rant. 🙂
Tune in late tonight or tomorrow for some SolidWorks 2009 stuff!