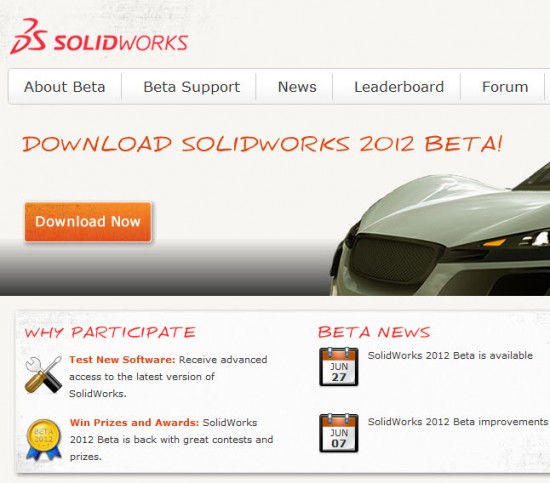 Its a little later in the year than usual, but the time has arrived for SolidWorks 2012 Beta Testing.  You can download the SolidWorks 2012 Beta 1 software from the Beta Site if you are currently on subscription service with SolidWorks.  I highly recommend you visit the Forum and download the What's New document for review before installing.
The NDA is still in place so I won't be able to elaborate much until they take the wraps off in a few months.  You can check out my SolidWorks 2012 Sneak Peek from earlier this year at SolidWorks World for a look at some of the new features, but it doesn't cover all of them.
Stay tuned…more to come!