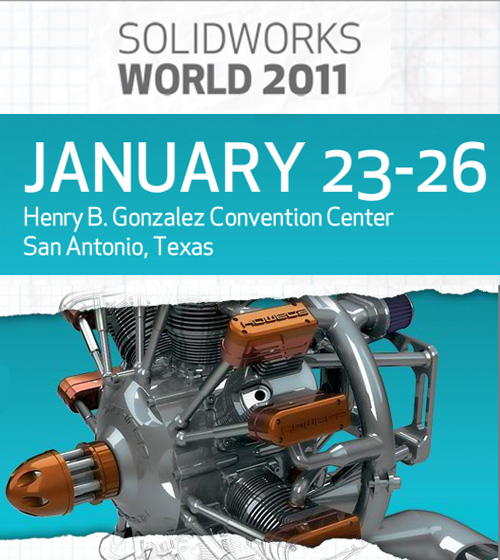 We are still a few days away from the start of SolidWorks World, but here are a few interesting announcements coming that you'll want to keep your eye on.
T-SPLINES FOR SOLIDWORKS
I caught this post over at SolidSmack thru Twitter a little earlier tonight (Thanks Josh!).  T-Splines for SolidWorks will be introduced at SolidWorks World.  T-Splines has had a very interesting product for Rhino that allows users to create extremely organic shapes.  This is really the first major Surfacing related development for SolidWorks since a few years back when Boundary Surface was introduced.  I'll try to get by their booth and get some video.  You can read more about the T-Splines for Rhino application in this Develop3D review.
SOLIDWORKS ON THE IPAD
This one looks interesting….although there isn't much detail on it yet.  It is from a company called CADFaster.  I searched the App Store and didn't see anything released yet though.  My guess is that it is a viewer and from the description it works off of the user loading their models into a cloud based storage location.  I'll get more on this next week.
I'll keep updating this post as I see more tidbits coming out.
Stay tuned…much more to come!