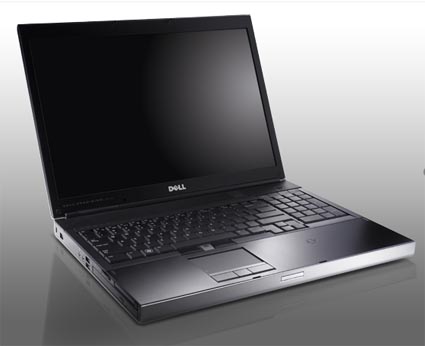 There has been quite a bit going on lately which has resulted in a lack of posts here on the site.  I'm still here…just working on some "new" things.
The biggest news for me personally is that I am in the process of moving to a new home.  I don't have to tell many of you how big of a job that can be.  This weekend will be filled with packing and sorting.  I'm moving to a house that has almost twice the square footage of our current home, so this will be a BIG move for my family.  With the move, I will finally have the Home Office I have dreamed of for quite some time!
Another "change" of sorts started late last week when my Dell M90 laptop ceased to function due to a failed video card.  It has been a good laptop overall in the 2+ years that I have had it.  The unusual thing about this hardware failure is that due to a shortage of replacement cards, Dell is replacing the ENTIRE system.  Not having my laptop which is my primary machine has no doubt thrown quite a kink into my work schedule and resulted in a few missed deadlines.  Thanks to our IT department, I have been able to keep working by getting a workstation on loan from another department.
I should receive a brand new M6400 system next week to replace my M90.  I didn't lose any hard drive data (which is VERY GOOD).  So overall I should come out just fine aside from the missed deadlines.  I'll be sure to post some reviews on the M6400 once I receive it and get some time with it. (Probably after I finish moving!)
If you read the SolidWorks Forums, there have been a few users who have had some issues with M6400 laptops.  Most of these laptops have had the Quadro M3700 video card which has a whopping 1 GB of on-board memory.  The common failures so far have been centered around overheating of the video card which has resulted in failed boards & motherboards.  My M6400, since it is an "equivalent" replacement, will have the Quadro M2700 video card which contains 512 Mb of on-board memory.  I must admit that I feel a little more at ease with this card at this point.  Time will tell.  One of the things I'm looking forward to the most with the M6400 is that the keyboard has dedicated number pad!
I'm also working on a new page for the site which hopefully will be ready next week.  It will offer some content that I think SolidWorks users (both new and old) will REALLY enjoy.  I can safely say that I haven't seen any other site on the web that has offered this content.
That's all for now… I've got some packing to do.  Stay tuned…MORE to come!