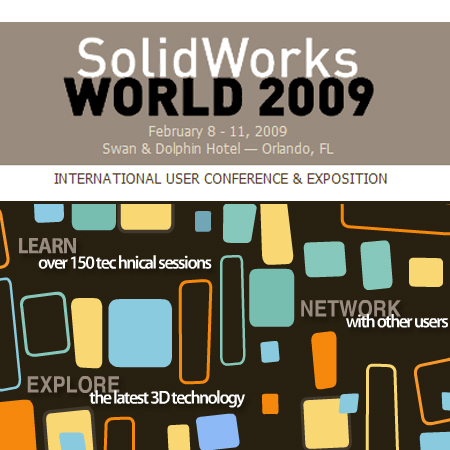 Through the magic of Social Networking (Twitter, Facebook, & Blog Comments) I have a mental list of folks who frequent this site that will be attending SolidWorks World next week. But I know that doesn't include everyone who is a reader of this site. The purpose of this post is to try to reach out to ALL the folks in the SolidWorks Community who will be attending the conference next week with a simple roll call. One of the great things about SolidWorks World is meeting new people so whether you already know me or have never corresponded with me before, leave a comment to this post if you are going and I'll hope to see you there!
My breakout session is Monday at 10:30am. You can read more about my presentation HERE. If you see me around the conference, PLEASE stop me and introduce yourself! As with every year at the conference, I look forward to seeing old friends and making new ones!
Stay tuned….much more to come!