It has been a little over a week since I turned off ALL my Toolbars AND the CommandManager and so far I can say with certainty I have not DECREASED my efficiency by just using the S Key command.  It still takes a little getting used to but so far I REALLY like it.  Over the last few days I put together an assembly with roughly 400+ parts in it and the S key worked very well!  With that I present to you the second video post on the S Key Experiment which shows the use of the S Key shortcut bar in use in the Assembly environment.  I also managed to include a few examples of how beneficial Mate References can be in assemblies.
Just in case you missed the first post on the S Key Experiment, you can find it HERE.  Click on the image below to see Part 2 of the S Key Experiment.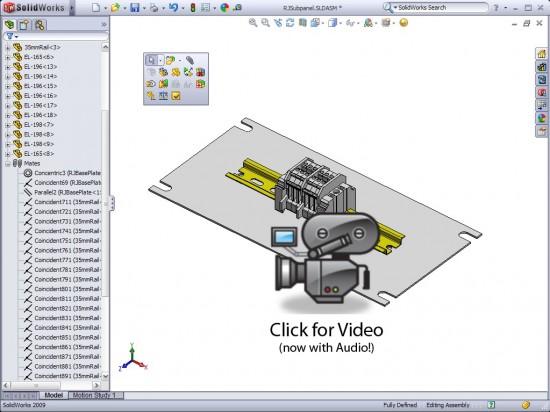 Stay tuned…more to come!