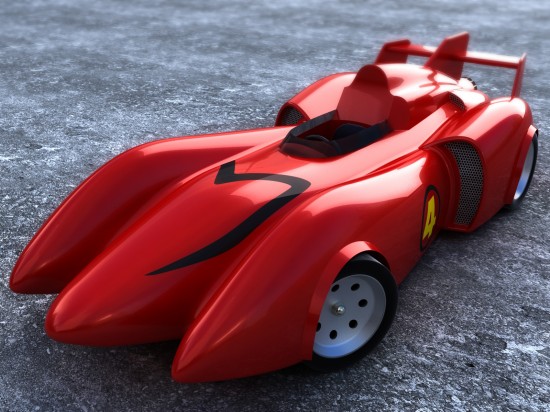 Congratulations to Cilas Gimenez who won Rob Rodriguez's November 2008 PhotoWorks Contest featuring my Mach 4 Racer.  It was REALLY cool to see all the different ideas incorporated into the renderings.  You can view the entrants and the voting results HERE.
Don't forget you can still download the model from my Downloads page.
Stay tuned…more to come!