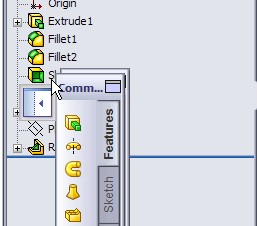 Some welcome options have been added to SolidWorks 2009 in the areas of the CommandManager & PropertyManager.  First lets start off with the Command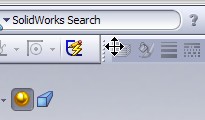 Manager.  SolidWorks has added the capability to dock the CommandManger on the left and right sides of the screen.  (You can still dock it across the top as before.)  You can also add toolbars in the area to the right or bottom of the CommandManager.  The toolbar will stay in a single consistent location as it will take a position next to the longest tab (icon count) in the interface.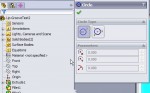 The PropertyManager has also received some enhancements.  You can now un-dock it from the FeatureManager frame and place it pretty much ANYWHERE which includes space on a second monitor.  You can even dock it outside the SolidWorks application window as shown below.  There is a push pin that will allow you to keep the PropertyManger visible at all times.  If the push pin is not pinned it will only appear when it is needed.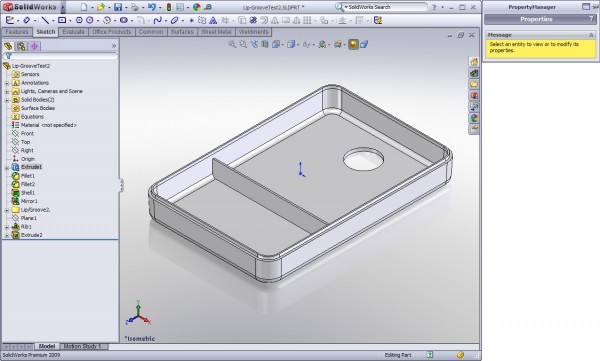 Click on the Image below to see an Video Demonstration of these new features.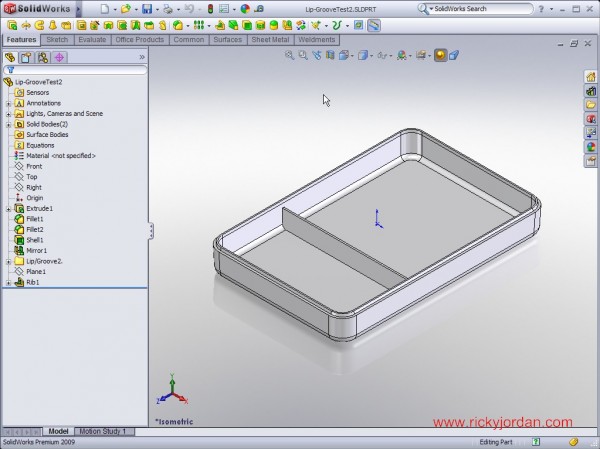 Stay tuned….more SolidWorks 2009 posts to follow!