If you read Jeff, Matt, or Devon's Blogs, you've probably read some discussion regarding the NextEngine 3D Scanner.  Jeff and I are going to be teaming up to write a review on the product.  Matt posted an absolutely HILARIOUS article showing how he is using his NextEngine Scanner.  To learn more about the scanner and how to "tweak out" it's settings, I have been scanning a few items from around the office and home.
Here is a teaser of something that might make it's way into the review.  With very little effort and setup, I was able to produce a pretty decent scan of a diecast stock car.  When you look at the image below you can tell who my favorite driver is.  🙂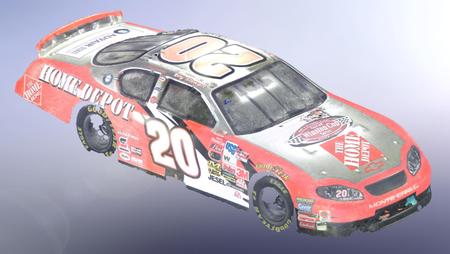 Stay tuned…more to come!