SolidWorks released eDrawings Pro for iPad today.  This comes not long after the initial eDrawings for iPad release a few months back. eDrawings Pro for iPad features capabilities for Sectioning, Markup, and Measurement.  The App is available from the Apple App Store and will be priced at $4.99 for the next 30 days.  After that, it will be $9.99.  As soon as I pull down the App, I'll post a review on what I think of it.
Below you'll find some screenshots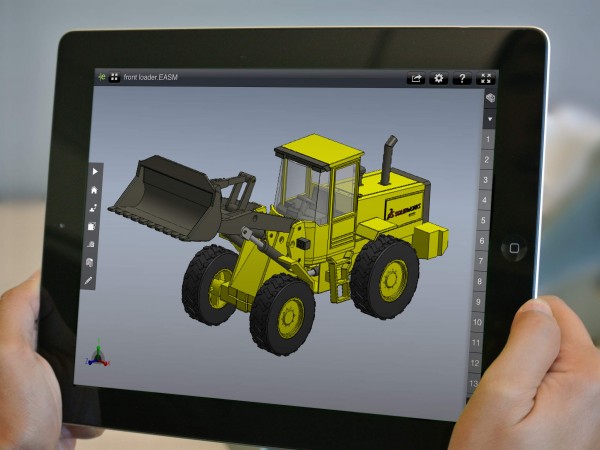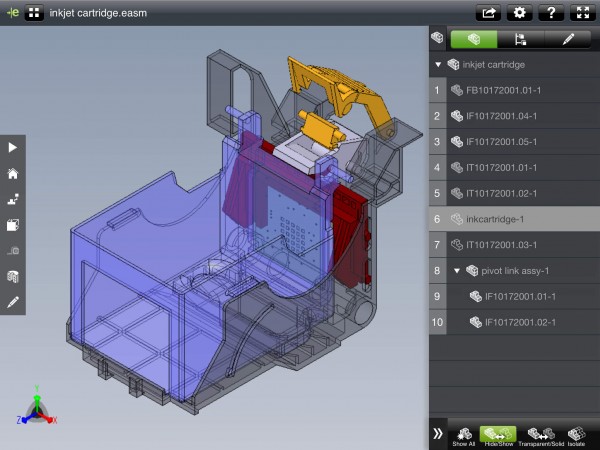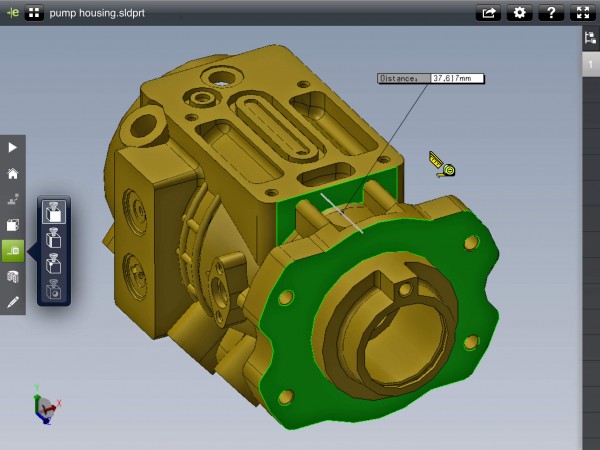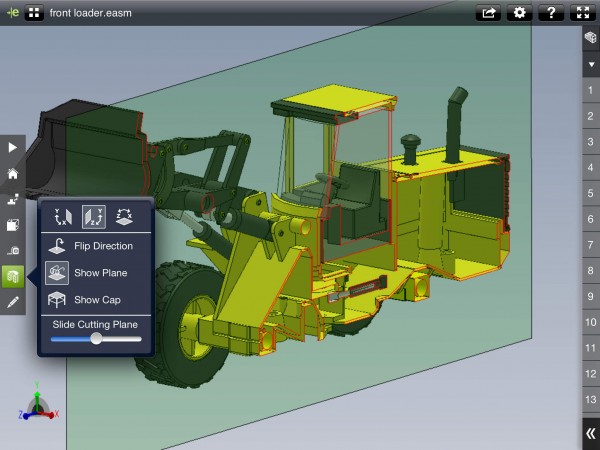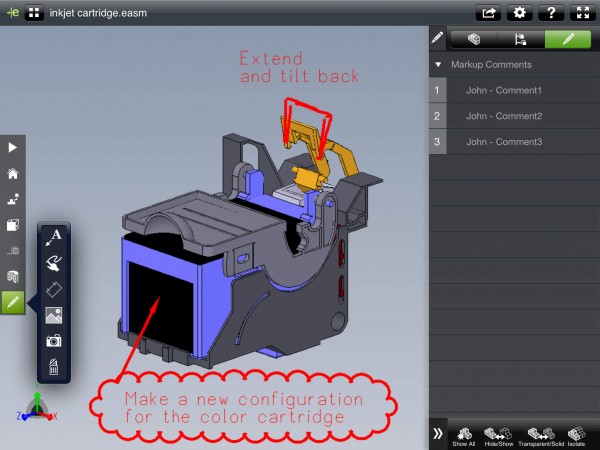 The complete list of features are shown below
* New intuitive and easy-to-use user interface
* Significant performance improvements for opening, viewing, and interacting with all types of models
* Open 3D (EASM, EPRT, SLDASM, SLDPRT), 2D (EDRW, SLDDRW, DWG, DXF), and associated files from any source: email attachments, cloud storage services (Dropbox™, Google Drive™, SkyDrive®, YouSendIt®, and others), email, web and FTP sites, networks, and iTunes® File Sharing
* Zoom, pan, and rotate your 3D and 2D CAD data using multi-touch
* Browse your assembly components tree, model configurations and drawing sheets
* Hide, show, or make components transparent
* Select View mode: standard orthogonal views, shaded with edges, perspective view
* Play animated 3D standard views as well as 2D drawing views
* View your designs in full screen and double tap to fit it on screen
* Double tap zooms to drawing views
* Markup your designs and send to others, and read others' markups
* Measure your design data
* View cross sections of your 3D designs
Stay tuned…more to come!
UPDATED:  11:22AM 8-31-2012:  The trail period for the $4.99 cost will last for 30 days instead of the 90 days originally posted.  The above text has been corrected.