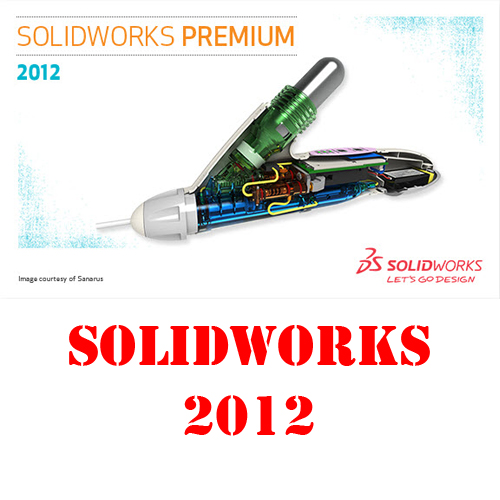 I just got back from a 10 day road trip for some family commitments, so I'm sharing the news about SolidWorks 2012 a little later than most.  🙂
On September 6th, SolidWorks officially lifted the embargo on sharing details about SolidWorks 2012.  You can read the official announcement HERE and you can browse the What's New Manual online by clicking HERE.  You can go to the SolidWorks 2012 Launch site by clicking HERE.  (Note – New this year is a requirement to fill out quite a bit of information about yourself before you're allowed to view the videos – Yikes!)
This first post I'll mention a few items which as a CAD Admin I think will have the most impact. Of the items I've reviewed thus far, these are MY favorites.  There are still a few features that I need to test drive a bit more before passing final judgement on their impact.
Equations – This area has been completely overhauled.  The most requested feature I've heard when it comes to equations is the ability to type an equation directly into the Modify dialog box – and then be able to recall it later from the same interface.  The two screenshots below show the initial entry of the equation and then the result of calling up the Modify dialog box again.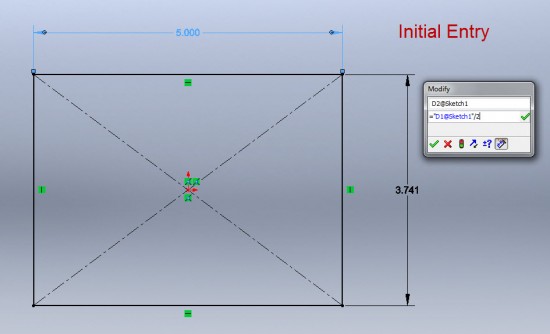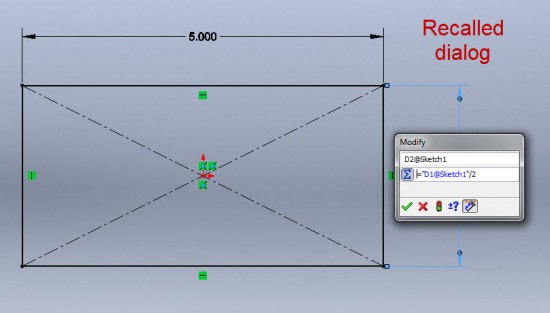 Note – The modify dialog now has two entry windows.  The upper window allows you to change the dimension name without having to go to the PropertyManager.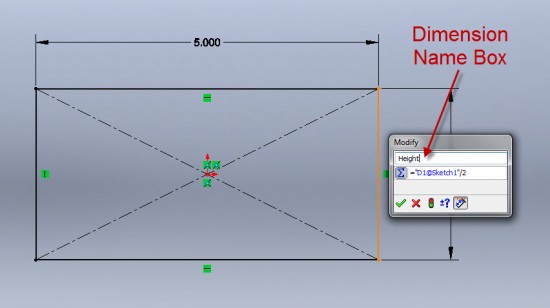 There are MANY more Equation enhancements, which I'll cover in detail in a separate post.
Freeze Feature – This one is a carry over from early SolidWorks 2011 development.  The details of the feature were not quite worked out in time for the 2011 release, so it's here for 2012.  This feature allows the user to freeze rebuild operations for a range of features in the drawing tree.  This may seem like a bit of a niche feature, but I think it will have a GREAT impact for those who work with models that have a large number of features.  The screenshot below shows a model with many features.   This particular model has a large number of construction features that remain constant and a small group of features at the end of the tree that are changed for different designs.  You can see quite a difference in the rebuild times.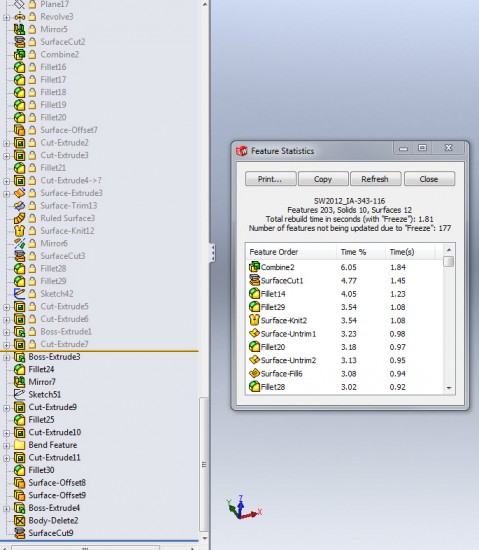 Multiple Monitor Support – With monitor prices plummeting a large majority of CAD users have more than one display active for their CAD Workstations.  Span Display will automatically extend the SolidWorks window to your second display without having to manually resize.  A brief description is shown HERE in the online help.
Magnet Lines in Drawings – There always seems to be something in Drawings that really gets your attention.  Most of the time it is one of those features that may seem little, but can go a long way in helping organize your drawings.  This year's feature is the Magnet Lines for Balloons.  You can add them manually or make them automatic as part of the autoballoon feature.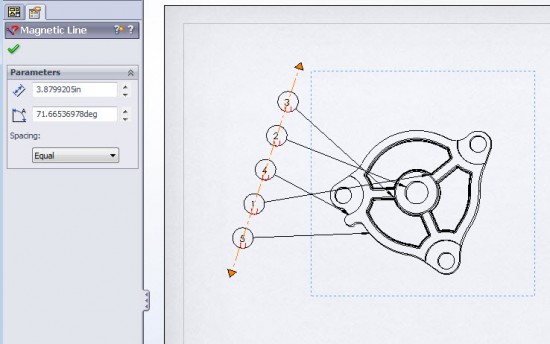 Swept Flange – I haven't looked at this one in detail yet (and I just don't do much sheet metal anymore) but I couldn't pass up the chance to mention it.  Here's a direct LINK to the What's New Details if you're curious.
That's all for now, we'll start tackling some of these other enhancements in detail in the coming weeks.  Stay tuned!