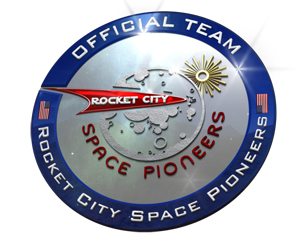 A couple of weeks ago there were two "Space" related SolidWorks announcements. I have a personal interest in both of them (one more so than the other). So here goes, let's take them on one by one.
Apollo 13 Heroes to Headline SolidWorks World 2011
Apollo 13 Commander Capt. James Lovell and Apollo Flight Director Gene Kranz are coming to SolidWorks World 2011 in San Antonio and will be on stage TODAY at Monday's General Session. Getting to hear first hand accounts of not only the Apollo 13 mission, but the Apollo program itself and the moon race is going to be a once in a lifetime occasion for many in attendance. If you aren't familiar with what happened to Apollo 13 (there might be a few of you out there), the crew was nearly lost in space when an oxygen tank exploded while the spacecraft (and crew) were on the way to the moon. Just how they were able to make it back home, is one of the most amazing stories ever told. Someone pointed out over on the SolidWorks Blog that this was indeed the 13th SolidWorks World. Very fitting.
To say I was thrilled when I heard this announcement would probably be an understatement. As a kid growing up just north of Atlanta, I was a "Space Nut". For a good many years, I lived and breathed space travel history. At one point, I could name every mission from Mercury to Apollo. I read every book I could get my hands on about the space program. Getting to see the Space and Rocket Center in Huntsville (I now live 8 minutes from it ), Kennedy Space Center, and the Smithsonian National Air and Space museum were three childhood memories I'll never forget. As the years grew on and life and other hobbies took interest, I always had space exploration in the back of my mind. So why do I mention this? Well this kinda sets the scene for the second SolidWorks "Space" related announcement.
Rocket City Space Pioneers Rely on SolidWorks to "Power" Their Entry in the Google Lunar X PRIZE
This one has a bit MORE of a personal note for me, because I am a member of the Rocket City Space Pioneers team! Dynetics (the company I work for) is leading this team of Huntsville companies on a mission to return to the moon with a lunar lander and rover as part of the Google Lunar X PRIZE. I'm very appreciative that SolidWorks is on board as a mission sponsor to help make that happen. Getting to the moon is no small task, but we are very much looking forward to the challenge. Our team is only a few months old, but we've already won successfully won contracts for the NASA ILDD program. There are many other things going on that I can't talk about yet, but will be able to in the near future.
Thats all for now….stay tuned…more to come from SolidWorks World 2011!