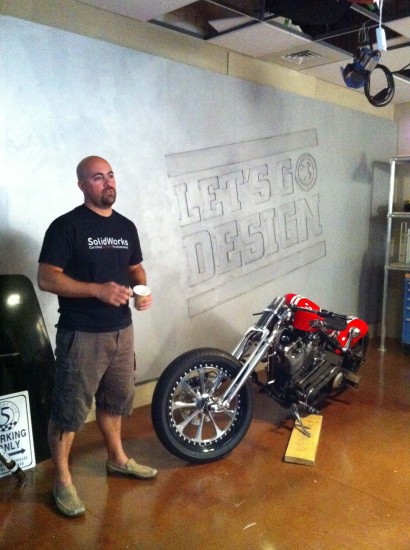 Part of our activities at SolidWorks today included a tour of Jeremy Luchini's Let's Go Design studios.  We got to see the set where all the episodes are filmed.  Jeremy has some pretty awesome "props" in there which are products that were all designed in SolidWorks.  After checking out the studio, Jeremy took us out back to his Fabrication shop where he is building the "Ultimate CAD Chair" featured on his latest episodes.  We were given an exclusive first look at the chair, which is still being built.  Let me tell you, this thing was AWESOME!  I can't wait to see the finished product at SolidWorks World 2011 in San Antonio.  Below are some images I snapped along with a YouTube video of the studio and fab shop.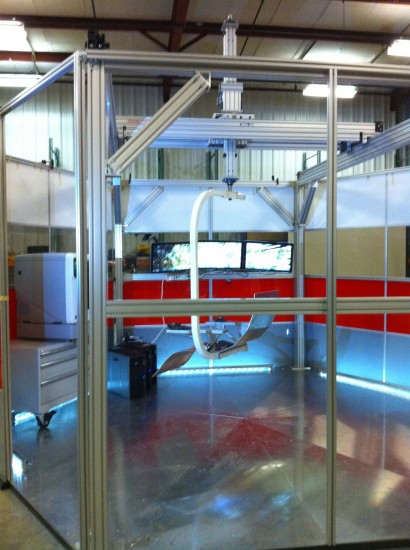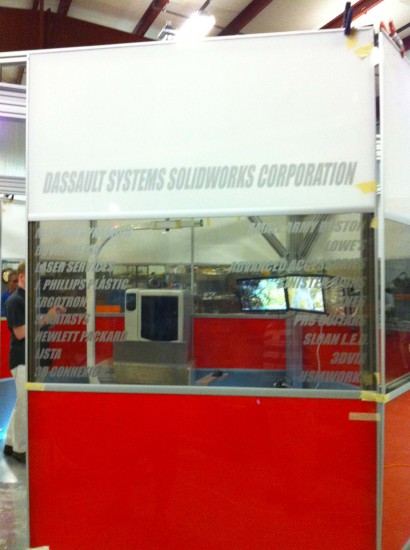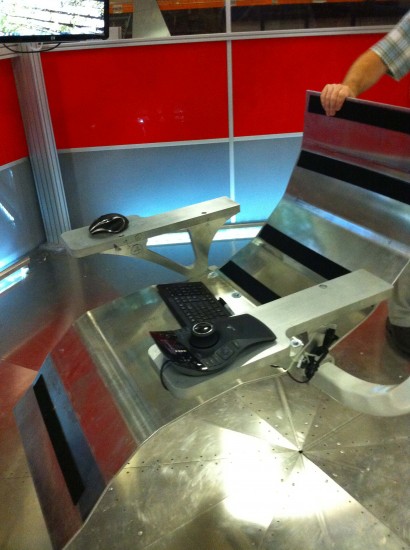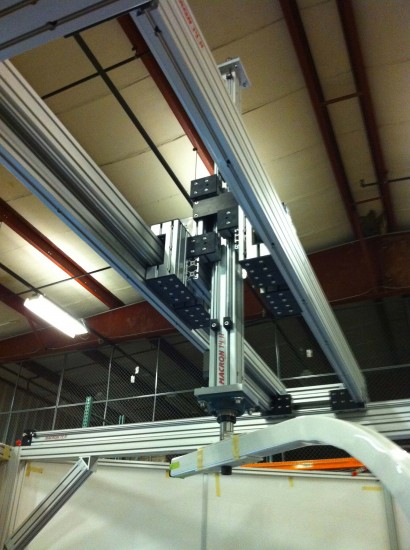 That's one BIG Gantry system!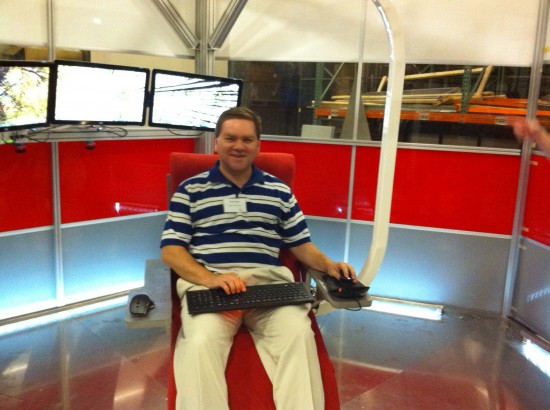 Me in the CAD Chair!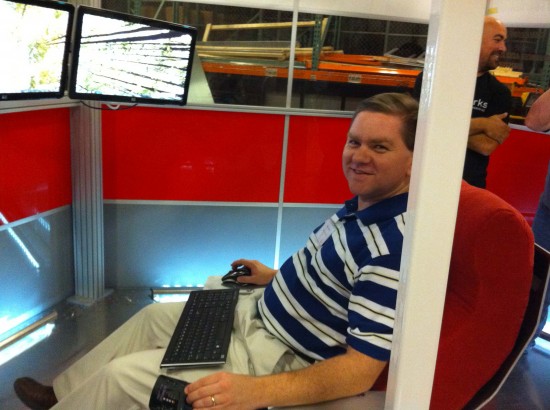 This is me trying to figure out how I'm going to get this into my office!  🙂

Here is a YouTube video showing the tour
DISCLAIMER:  DS SolidWorks Corp paid for my travel, accommodations, and some meals for the SolidWorks 2011 Blogger Press Event.