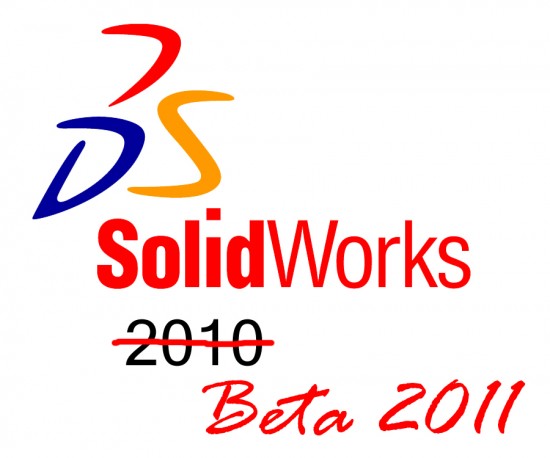 Well, its that time of the year again folks.  SolidWorks 2011 Beta appears to be just a few weeks away.  No official dates have been given, but according to the SolidWorks Customer Portal site, the first Beta will be released  in "early July".
The Beta Contest Details can be found HERE where you'll see individual competitions for SolidWorks 2011, Enterprise PDM 2011, & Simulation 2011.  In addition SolidWorks will feature a "Star of the Week" prize which I believe is new for this year.  SolidWorks will also feature Part Modeling, Assembly Modeling, EPDM API, and PhotoView 360 2011 competitions.
The prizes for this year's contest are looking pretty nice for the folks that have a little extra time on their hands.  The Overall Beta Winner will get a $1000 Visa Gift Card!  You can see all the details HERE.
As with every year, SolidWorks reveals SOME of the enhancements at SolidWorks World.  My SolidWorks 2011 Sneak Peek post has a list of the enhancements that we already know about.
Beta testing is FREE to all customers with current subscription contracts.  Access to the Site will be through the Customer Portal.
Stay tuned….there will be more news of "new" programs later this week.  🙂