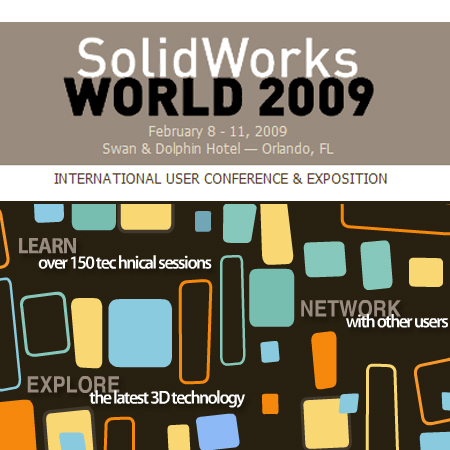 Its approaching late afternoon here in Orlando at SolidWorks World 2009.  It has been a very interesting day thus far.  Today I attended Round Table sessions on SolidWorks Toolbox and Surfacing.  I also have been able to catch up with some folks that I haven't seen in quite sometime.  This is of course a typical theme EVERY year at SolidWorks World.  I don't have any attendance numbers yet but the crowd already looks very comparable to San Diego last year.  It will be interesting once we hear some numbers on the attendees.  The weather here is PERFECT.  Much of the day today was inside for me but the two walks across to the Swan hotel from the Dolphin were quite nice.  Here is a picture I took earlier of the Dolphin while walking back from the Swan.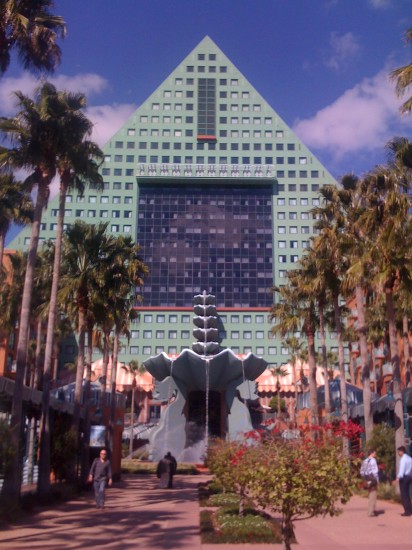 I know these pictures are not the best quality…but they aren't bad considering they were taken with an iPhone.  🙂  The Partner Pavilion is going to open up for the Attendees in about 10 minutes (5:30pm).  Considering the Press room is about to close, I'd better wrap this post up.
Stay tuned….more to come!