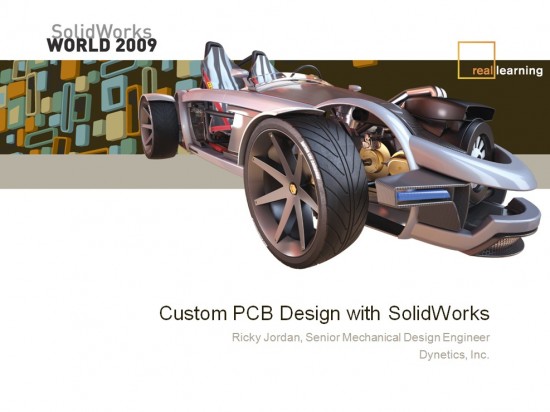 This year at SolidWorks World I gave a presentation on Custom PCB Design with SolidWorks.  It covers not only useful features in SolidWorks that can help make the Printed Circuit Board (PCB) design process faster, but also recommendations on the process itself.  The presentation along with all the model files is available for download HERE.
With some help from Ben Eadie and the folks at SolidWorks we are working on providing a video of the presentation from SolidWorks World 2009.  As soon as it is available, I will post it here.
Stay tuned….more to come!