This SolidWorks Video Tip shows the use of multiple trim tool features in the Split command.  The example shows the creation of a simplified polyurethane tool using the Combine and Split commands found inside the SolidWorks Part environment.
I have finally solved the audio lag issue that you might have noticed in previous videos that include voice over.  The video is over 9 minutes long, so be patient, it might take a little longer to load.  Click on the image below to watch this Video Tip.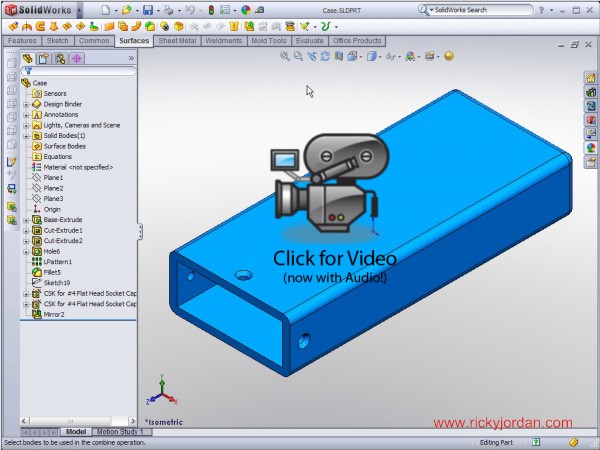 Stay tuned…..more to come!