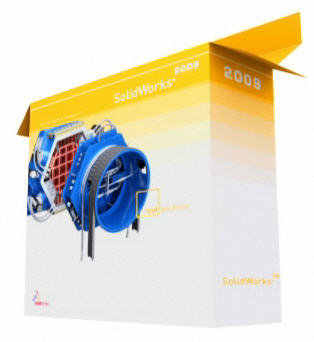 Well, after a week in the HOT sun of Orlando, Florida at Walt Disney World, I'm finally back and ready to get back to Blogging.  There was quite a bit going on last week in the World of SolidWorks both stateside & at the SolidWorks press event in Barcelona.  I'm sure you've read many of the details of the press event from the SolidWorks Blog Squad.  The biggest news stateside was the release of SolidWorks 2009 SP0.  Now that the software is officially released, all customers can implement SolidWorks 2009 with full support from SolidWorks and its Resellers.  You can download it now at the Customer Portal.  I haven't heard anything official yet, but I assume that the SolidWorks 2009 DVDs will be shipping soon.  For full company wide implementation, I still recommend that you wait for your DVDs to arrive.  I'll post my annual implementation recommendations as soon as the DVDs start to arrive.
I just got SolidWorks 2009 installed tonight and the Installation Manager worked perfectly for me.  I'm still using SolidWorks 2008 where I work, but we will be looking to upgrade to 2009 as soon as we finish our current projects.
Stay tuned…more SolidWorks 2009 posts coming soon!