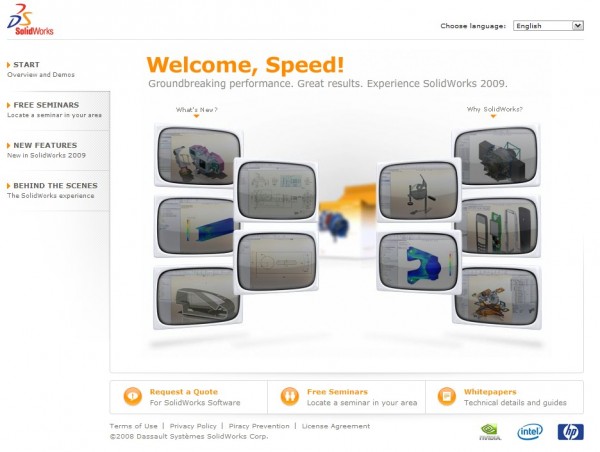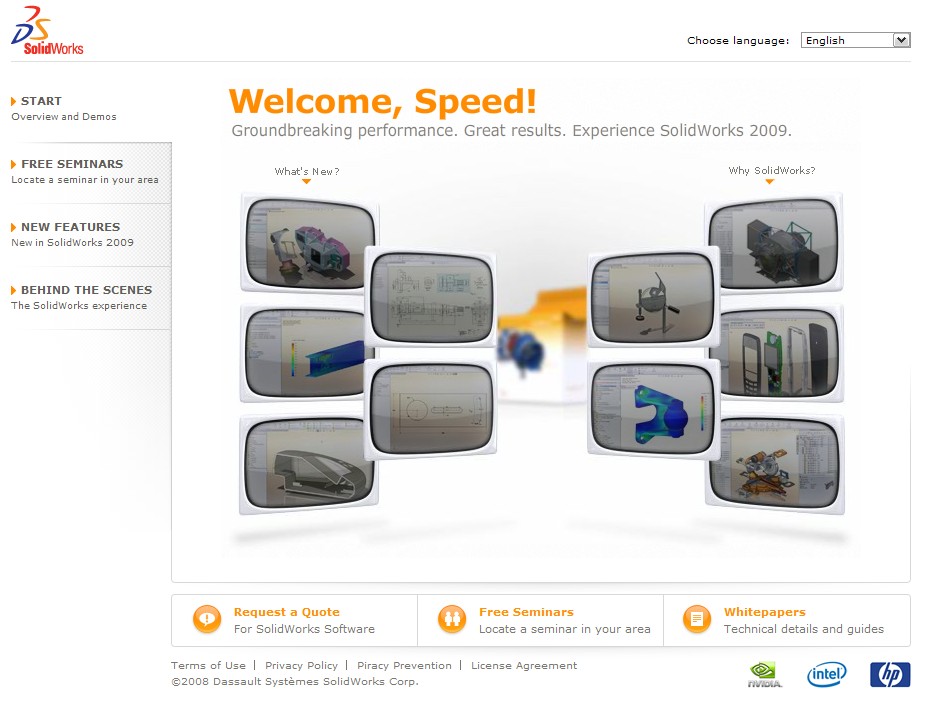 No, SolidWorks 2009 has NOT exploded.  But it has now "officially" burst onto the scene this week with SolidWorks posting their SolidWorks 2009 Launch site and Industry Magazines putting out stories.
The SolidWorks 2009 Launch site is action packed with at least 10 different videos posted on new features and behind the scenes happenings.  There's also 5 new Whitepapers (which I have had NO time to read yet) posted.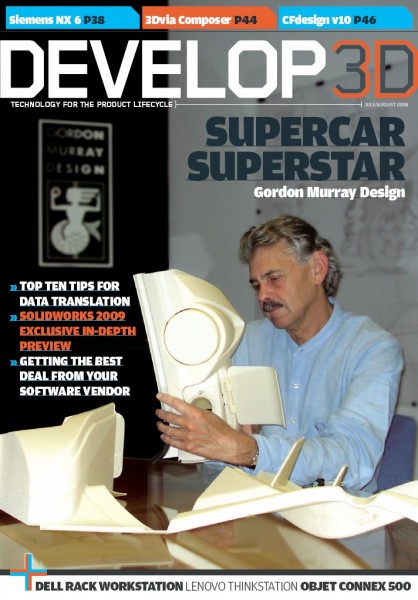 In case you haven't heard, there's a NEW CAD magazine out called Develop3D.  CAD Industry veterans Al Dean and Martyn Day (among others) are the driving force behind it.  Their latest issue for July/August 2008 has an article on SolidWorks 2009 authored by the "slightly eccentric" Josh Mings of SolidSmack.  Go to the Develop3D site and subscribe for FREE.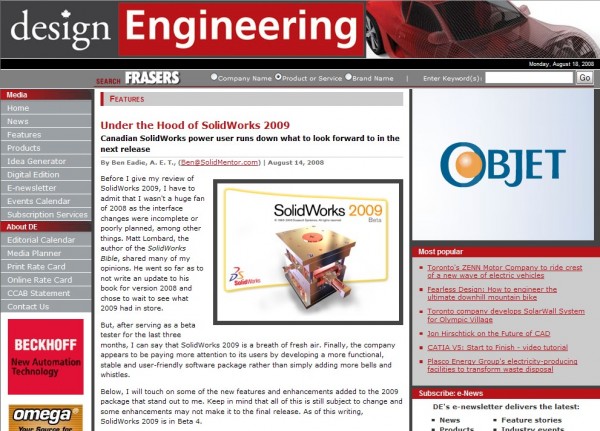 Another industry publication that's got an article on SolidWorks 2009 is the Canadian based Design Engineering magazine.  Ben Eadie of SolidMentor penned their SolidWorks 2009 Review.  Thanks for the link Ben! 🙂

Wait…there's MORE!  Rob Rodriguez posted a GREAT interview with the 3 time SolidWorks Beta Contest winner and multiple time PhotoWorks Contest winner Lin Shaodun.  Lin has not just "eeked out" wins in the Beta Contest.  He usually wins by a LARGE margin.  Congratulations to Lin for winning the contest (AGAIN) this year and to Rob for posting the interview.
Stay tuned….more to come!