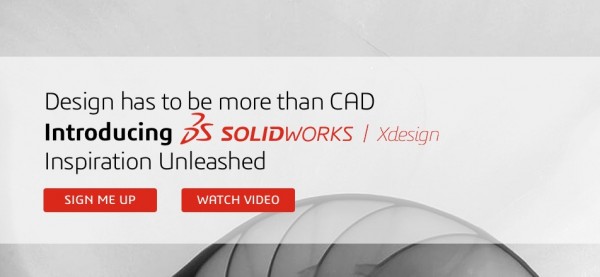 Ever since SOLIDWORKS Xdesign was revealed to the public at SOLIDWORKS World 2016, many have been patiently waiting for the Beta period to begin.  Originally scheduled for May, we've slipped to almost September now and still not a peep.  Hopefully the beta will drop soon as it certainly looked like an interesting design package.
CAD in the cloud is really starting to catch on.  Autodesk jumped in with somewhat of a hybrid package called Fusion 360 and they have built an impressive feature set already.  While the data storage is all online, the software still has to be installed on the client machine.  Onshape has developed a very impressive offering as their solution is 100% browser based.  Since it is all in the browser you have no software products to install.  One of the things that has been the most impressive with Onshape is how frequent the updates have been rolling out.  On average Onshape is updated every 2-3 weeks and usually contains at least 7-10 new features.  They still have a little ways to go as far as feature count goes, but Onshape has quickly built a very capable CAD tool.
So back to Xdesign – From the looks of things, it too will be a 100% browser based product.  One of the differentiators looks to be predictive geometry based on simulating loads.  I'm definitely interested to see how that fits in with the overall user workflow.  One thing I am hopeful for with Xdesign is that the package doesn't price itself out of competition.  Let's be frank – The initial offerings from SOLIDWORKS on the 3DEXPERIENCE platform have not exactly hit the mark.  Online CAD is shaping up to be a pretty competitive market and we haven't seen all the players jump in yet.  From the looks of things, DS won't be the only package jumping in in the near future.  If you want more information or wish to beta test Xdesign, you can sign up for updates on the Xdesign website.
I've got some more thoughts about CAD in the cloud….but I'll save that for another day.